BUSINESS IDEA
Winther Commerce AB offers consulting services in marketing, sales and travels.
JÖRGEN WINTHER
I have a wide experience from a variety of businesses and sales/marketing. I have, among other things, been shareholder and Managing Director in one of Sweden's largest animal hospital, with 28 employees. As a consultant I have worked with several larger companies such as Volvo and Hemköpskedjan to mention a few.
Under references you can see some of my earlier assignment.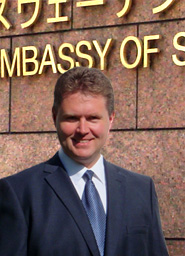 Jörgen Winther